Reflections for the Week…
LENT.  I have been thinking about this a bit lately.  I came to this season later in my spiritual life because I had no experience of it other than some folks seemed to be discussing what they were giving up for this time of year.  Heck, I had no idea how long Lent even ran.  And it had nothing to do with Mardi Gras of course.
Mardi Gras is all about spring cleaning and having a good meal.  It was to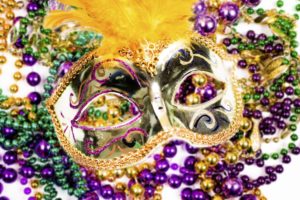 use up the excess of sugars and fats around the house so that you could get closer to doing good stuff.  At least, that was what I was told.  That's a far cry from the blow-out and parades we usually see from New Orleans, LA.  And that's part of what Lent is; giving up those things that hinder us from drawing closer to Jesus.
Now, stopping chocolate when you are a diabetic is not a great stretch.  Giving up smoking is.  Lent is about repentance.  To say we are sorry for having strayed so far from the one who gives us life in his sacrifice.  It last some 40 days.  Now that I understood.
Noah was on the water for 40 days.  This I had gotten right from Genesis 7.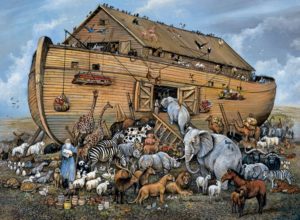 However, I had forgotten that the flood lasted some 150 days.  That's a long time to be cooped up with your family and a boatload of animals, never mind the smell.  Turned out that Jesus also knew about 40 days.  He spent that long in the desert being tempted by the devil (Luke 4).  And he was sure hungry afterwards.  God took care of him as He had taken care of Noah and his crew.  Both accounts are about getting rid of things.  However, there is the other side of Lent; adding things.
I have found Lent to be a rich season.  We add extra services.  We add extra events, such as Ash Wednesday.  There are extra Bible readings, prayers, and contemplation of things that are theological.  Such simple questions as, "Who made God?" And "Where does Jesus live now?" can arise.  And on my grandparents farm, there was discussion of crop rotation and garden planting that would start along about this time in anticipation of planting.
Nothing.  That's what I am giving up for Lent again this year.  I find it much
easier (and harder in some ways) to add disciplines into my life.  I stretch my prayer time to include extras in this season.  I am reading more about matters of faith and life.  I listen to more blogs and watch more videos that help on the journey through these 40 days.  I also really try hard to look at things that I would rather ignore.  People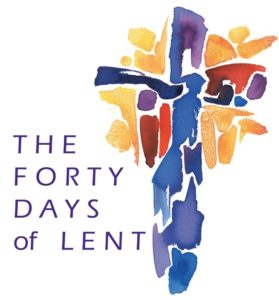 who are doing what look to me like picking silly alternatives that should not even be entertained, as we work through Covid this year.  I pray for the people involved at the very least and I certainly find myself seeking more wisdom from places like the book of Proverbs.
All of this is to help me be closer to Jesus, my Lord and Saviour.  I am so blessed to be one of his followers and keeping that in mind daily is perhaps one of the best things.  It keeps me going.
Pastor Scott
---
12 February 2021
JOBS.  I have been thinking about this quite a bit lately.  What really triggered me was a statement I got in an email from my colleague Pastor Tim in Victoria, British Columbia.  It said, "An unemployed jester is nobody's fool."  Yeah, I groaned at it.  Just another pastor's joke.  But then Jesus walked into it and got me to notice the wisdom behind it.  Because the statement is really true.  And it is not a job that is around anymore.  Just like many jobs are not around right now and possibly may be gone for good.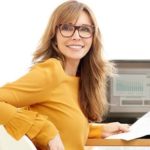 A few come to mind…  Office manager.  Not needed when everyone at the company is now working at home or on the road.  Concert promoter.  Not needed when you can't hold large outdoor and indoor gatherings of people.  The same goes for facility managers.  Well, maybe slightly less.
  If teams are still playing and practising, then there is some work to do.  But it is not like running a building that is filled with over 20,000 screaming fans.  And food vendors.  And merchandise sellers, ticket scalpers, VIP boxes, media groups from both radio and TV.  The list goes on. 
One more…
Troubadours.  Sure, sure, they died out long ago.  But the service and entertainment centres have taken a pounding.  No movies, plays, art exhibitions, rock concerts, indoor cafes where you sit for an evening.  None of that. 
And as a restauranteur, you may only be doing 10% of your normal business because you can't seat people.  Take-out and curb-side will only get you so far.
I remark on all of this because jobs are who we are.  We can occupy many over our lifetime.  I tried three different ones before I stopped arm wrestling God and went to seminary.  A lot of who we are is tied up in what we do here.  And it begs a fundamental question that is based on a statement from Jesus.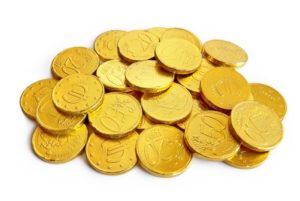 "For where you treasure is, there will your heart will be also."  Luke 12:34.       So what is our treasure and where does that lead our hearts?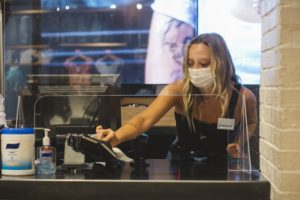 And then I remembered an old saying.  "If you love your work, it's not work at all."  That's treasuring your job.  Some people are just grateful to be working.  I was back in Leduc County this past weekend.  A single mom working in a store said she was glad to have a job and be working.  She knew many who were out of work right now.  So I asked her who, of her friends, was doing best.  She said, "Those who made a switch out of oil and gas in the last 5 years. Now all of us have a job."
Jesus gave us all the job of being a follower and disciple of his.  That's a
permanent job.  We are actually called to be leaders who are followers.  And that's for another blog later.  Being a follower in this job can be hard.  I would remind all of us of his words in Matthew 5.  I commend the whole chapter because it is well known, and also because it describes what being a follower can mean.  So, how many jobs do you have?  What's the most important one right now?
Pastor Scott
---
NOT GOING BACK.  I am reflecting on what I have heard over the last couple of days from the Bishop.  To give you all a bit of context, I've been in a virtual conference with ministers from all over the Synod of Alberta and the Territories with our Bishop.  He repeated 'Not going back' several times. Everything that is the same is different.  I keep finding this over and over again.  Some examples of this…
How we do church.  There was a day when my predecessors did circuit riding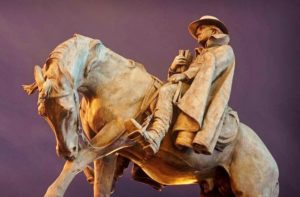 .  They would do Christmas from Dec. 6 through mid-January, holding services wherever there were gatherings of people.  Often a school or hall would suffice.  I can think of some six community halls that still exist and function around the town of Thorsby, for example.  Now, we are back to this model again.  Churches that were by themselves are now partnering with others in their area, in order to remain open.
How our Christian message gets out.  Some 30 years ago I was regularly participating in a radio broadcast that came out of Prince Albert, SK.  Cell
phones and the internet and were still a dream at this point.  Yet many people tuned into this programme on Sunday mornings.  Now, if you had told me then that I would one day be preaching on YouTube, writing a Blog, and getting on Zoom to lead Bible studies, I would have claimed that you were having weird visions.  Yet, here we are.  And part of the way forward will be live streaming our worship services, getting the message of Jesus Christ out, but not using TV.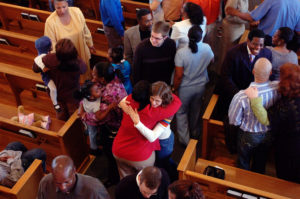 How we fellowship.  Of all of this, this is one of the biggest.  We will have in-person worship again.  We will have coffee after service again.  We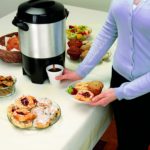 will have face-to-face meetings again.  AND we will continue to view services online.  We will continue to have Zoom meetings, when schedules and geographies are too great.  We will continue to have people who come to us regularly but never darken our church doors.  Some of them will be very near the church.  Others (as we have now) are farther away in other places of Alberta and our neighbouring provinces of British Columbia and Saskatchewan.
And what has not changed is our Triune God.  He is still our Creator and is still creating.  Jesus Christ is still our Saviour and is still giving us forgiveness and salvation.  The Holy Spirit is still our breath and strength and keeps on blowing like the wind, over all of creation.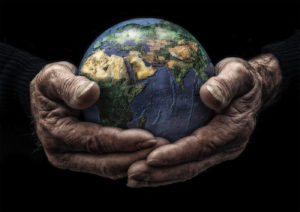 At the end of all of that, I am excited.  Excited to see what will happen this year and next.  As we continue to adapt and change the way we do things, I am really excited to see where Jesus is leading us.  We follow not in fear.  Our journey is assured delight, knowing that our loving God continues to hold us in the palm of His hand.
Pastor Scott
---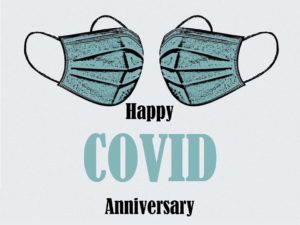 ANNIVERSARY.  This week we mark an anniversary.  On January 27, 2020 the first case of Covid-19 was confirmed at Sunnybrook Hospital in Toronto.  We have made it through this last year.  This is a milestone.  And like much else with this pandemic, I have no idea how to celebrate/mark/annotate this event.  We are used to anniversaries being major celebrations that have a good deal of hoopla to them and nearly always involved a party if not something special.  This is a rather grim milestone we are marking.  We need to adapt how we approach it.  There are several ways.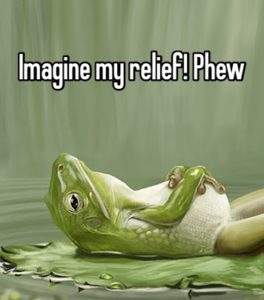 Relief.  We made it.  I am still here.  I am still healthy.  We can celebrate this anniversary with a heaping helping of relief.  I still have ways to see family and friends.  Okay, we've moved to Zoom meetings, Face Chat, Spotify, and Tik Tok.  We can celebrate 'virtually' while remaining safe.  It is the same and different all at once.  And now I feel another blog coming on, so I had better not get sidetracked.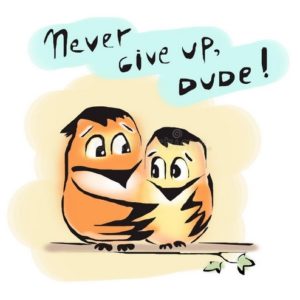 Patience.  This anniversary we celebrate by encouraging each other.  That is different for an anniversary.  To make sure we mark this milestone by continuing to support each other and reinforce that we must keep on keeping on.  I heard someone wonder out loud that maybe masking was not just a new fashion statement.  In her estimation it might be that we go on wearing them after the major threat is passed and we are into yearly vaccinations (that, too, is a matter under discussion; how long do the vaccines last?).  We celebrate that the vaccines will arrive… eventually.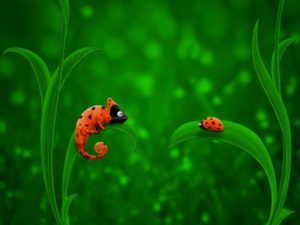 Steadfast adaptability.  I never thought I would utter those two words together.  But this is where we are now.  We are called to constantly, steadily, and gently adapt to ever-changing situations.  And now, there is the need for more technology.  And now there is the need to wait for more vaccine.  And now there is the need to go back to…..  It just goes on and on and on.  We celebrate the fact that we humans are incredibly adaptable.  Yes, I get lazy.  Yes, I want to just hunker down in my own house and read a book with a good cup of coffee.  But even that has changed.  I have read more e-books in the last year than ever before.  Some authors are only online at the moment.  This may become something more authors choose to do, even when we can meet again as before.  Doing book tours is not possible, but I can order it online.  
These are just some of the ways we can celebrate this anniversary.  Eventually we may even get pins, buttons, or T-shirts that read "I survived the Covid pandemic."  However we mark this milestone, may we never lose sight of what this has cost us and the lessons we have learned.
Pastor Scott
---
CHANGE.  I was taken by surprise the other day when I saw a sign in a store that said they were not taking cash or change of any kind.  Well, there's another accelerated change brought on by the pandemic, I thought.  But it got me thinking how much this word has become even more loaded than it was.
My mother came from a time when there was no money, either.  When she
was small, there was money.  Odd money, too: for instance, in Canada we had 'shin plasters'. No, no, not the medical kind.  The paper kind.  These were paper quarters, and they were in circulation.  Perfectly legal.  And about the size of a shin plaster that you would use medically, hence the name. They were smaller than a regular dollar bill; they were about the size of Canadian Tire money, if you remember those.  If you don't know about those, ask your grandparents; they likely know about "shin plasters" and Canadian Tire money.
But then there came a time, mom said, when there was no money, for about ten years: The Great Depression.  And nobody had any money.  So everything was bartered and traded.  No tap, no debit, no credit cards.  No Apple Pay, no Venmo, no PayPal.  Part of this thought was started by my getting money for taking back my empty pop and milk containers.
And that lead me to something older.  "The only thing that never changes is change itself."  I was told that a long time ago.  Sure, some things will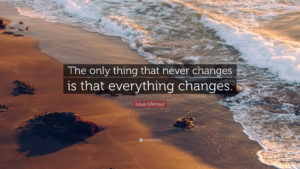 return.  I fully expect to go back to in-person worship at some point in 2021.  But having lived through the last year, I know that it will not be like it was before.  Some of those who came to church with us will come back.  Some won't.  Some who didn't come before will begin to attend.  Change.  The way we did things before will return.  Coffee (and tea) will still have something to go with it.  And then we will order take-out on the way home instead of going to a restaurant to sit down.  Change.  
The ripples of this pandemic will be felt for a long time to come.  Some will
continue to work from home.  Some will take more online education.  Some people will go back to doing life as close to exactly the way it was before.  Some will have completely changed and adapted to new ways of work, school and leisure.  I am sure that the group of 12 disciples could not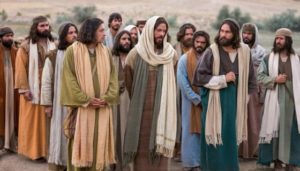 see the changes that would happen because of their leader Jesus.  That a small, persecuted cult of followers would turn into a world-wide church of billions would be an impossible dream for them.  And yet they changed their lives radically to follow this man who was then only Jesus of Nazareth… who would become Jesus the Christ.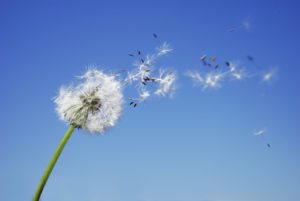 The winds of change are blowing.  They are blowing in Canada, in North America and around the world.  So what changes will Jesus show us this week?
Pastor Scott
---
15 January 2021
HOME.  I have been thinking about this a lot lately because we have spent so much time over the last year in our homes and housing situations.  The word has different meanings for each of us.
First, there is the dwelling we live in.  Some are multi-generational.  Our great-grandparents built the place and we live in it now.  For some of us, we
are at the opposite end of the scale.  I have lived in 20 different houses in my 67 years.  I have no idea of 'history' or the 'forever home' concept.  Home is where I hang out and live at the moment.  People in our armed forces have this same concept, as they have moved so many times in their lives.  We are wandering Arameans (see Deuteronomy 26:5).  So, home can have deep roots, or home can look like just another stop along the journey of life.
Second, home can mean the places we love and remember.  I was reminded of an old Elvis Presley song here called "Home is Where the Heart Is".  It came out in the early 1960s.  But it is true!  This kind of home is always associated with fond memories and emotional attachments. 
It can be the view from the docks in North Saanich, BC.  The cottage on Lake Winnipeg, MB.  The creek out back of the house in Oshawa, ON.  The cabin in the Gatineau Mountains, QC.  The chocolate shop in St. Stephen, NB.  The view from the trailhead in Gros Morne National Park, NF.  Many places that are not in Canada, also.  Home.  Where I came from.  Where my relatives still live.  Places that hold a special spot in my life, and possibly in others' lives, also.  Two that come to mind are: walking the ramparts of Stirling Castle in Scotland, and the water taxis that run around Sydney Harbour in Australia.  
The one place I have always been home is the church.  I have always been home with my God.  I use that expression as I have close relationship with my Triune Creator.  I have yelled at him on many occasions, but the reasons for that are not relevant to this.  I have been accepted, forgiven, and blessed by my belonging to the faith.  Truly my 'forever home' is in heaven.  
We have spent a lot of time 'at home' in the last year.  My relatives in the
Greater Toronto Area and the rest of Ontario are doing that again right now for the next 4 weeks.  So, home has become very significant.  Since the vaccine roll-out is going slowly, we will need to practice much of staying at or near home for a while to come.  I close with the fact that Jesus claimed he was homeless (see Matthew 8:19, 20). This will be a topic for another blog.
May our homes be true places of rest for us this week.
Pastor Scott
---
8 January 2021
MATURITY.  I have been thinking about this a lot lately.  Two entirely different reasons have been causing this beside the fact that another year has rolled past.
First, this is what Christmas and Epiphany are about.  We see the infant Jesus become older.  We hear about him asking questions.  We see him mature into adulthood where he will fully become The Christ; the Messiah of God; the  Chosen One.  With understanding comes wisdom.  My grandfather used to say, "The very young and the very old are very wise.  In between we mess it up."  There is a lot of truth in that statement because the very young are fresh from God (see Psalm 139 here) and the very old are close to returning to God.
Second, as with many families, there is a tradition of watching movies at
Christmas and New Year's Eve.  As 2020 closed, we watched a movie that is 100 years old.  It was "The Phantom Carriage."  Even though it is a silent movie in black and white, it is most enjoyable.  Originally in Swedish, it is also translated into English.  The main character says this near the end of the movie.  "If I could offer one prayer, it would be that my soul matures before it is reaped."
Again, maturity is before us and before me.
All of us are more mature.  We have lived through the Covid-19 pandemic, thus far.  By the recent events in the US, both 'a lack of maturity' and 'a deep maturity' have been on display.  I am much wiser now than I was even 5 years ago, as sometimes we come through life-changing events.  One of the best places to go for hard-won maturity is the Bible.  Job, Moses, Miriam, Deborah, and many others, exhibit more and more wisdom and maturity as life unfolds before them.  Jesus experiences this too.  I would refer you to Matthew 15:21-28 as the Canaanite woman learns that faith is not restricted to only people who are Jewish.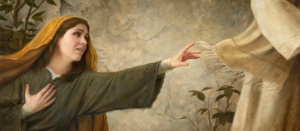 As we continue to celebrate the light of God breaking into our lives in Jesus, I would also invite us to embrace maturity.  Take time to think on the experiences of 2020 and how that informs the way we move forward into this new year.
Some thoughts on the promise of 2021.
Pastor Scott
---
31 December 2020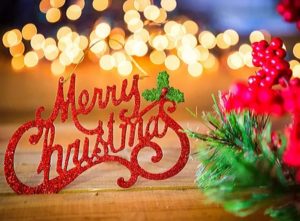 MERRY CHRISTMAS!  Yes, it still is Christmas time.  We begin every year in the Christmas season and the Christmas spirit.  This is a fresh year that is only just beginning.
KINDA; SORTA; MAYBE.  These are some of the reactions that are around right now.  People are hesitant, unsure and reluctant.  People are out of sorts because what we knew and assumed as a way of doing life has shifted.  And we don't know if or when it might shift back.  It may never.  None of this is new to the human experience.  Some examples to illustrate.  
The eruption of the volcano on Krakatoa Island; climatic changes were recorded for years after.  The Spanish Influenza pandemic started in 1918; estimated to have killed some 17 to 50 million people worldwide in two years.  The two World Wars and the intervening decade of the worldwide Great Depression.  We have been here before.
What strikes me as interesting is the lack of balance between two four-letter-words.  They are hope and fear.  Our digital age makes us far more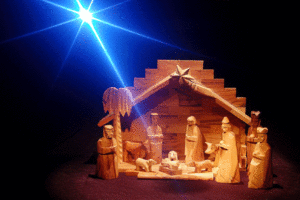 aware of the pain, sorrow, and angst around us.  We are not given examples of hope and resilience to counterbalance this.  And yet, this is what Christmas is all about.  As Christians, we celebrate that God has come to be with us, among us and to invite us to live differently.  We have hope; we know hope; we live hope.
And there are signs of hope around us if we have the eyes to see and ears to hear it.  A couple of examples that encouraged me greatly.
I was ordering at a Tim's drive-through and it came to nearly $10 for my son's breakfast and doughnut, and our two coffees.  I arrived at the window to pay and was told that I could have my order immediately because it had already been paid for.  Anonymous giving still is alive and well.  So is gentleness.
There was shouting in a grocery store I frequent.  It was at the checkout line-ups.  Two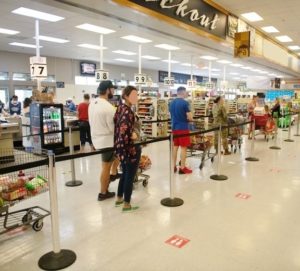 younger men had been standing too close to a third older man.  The older, much crustier man was yelling and shouting obscenities about how they were not distanced from him.  A fourth man stepped up and gently suggested that the two younger men go ahead of him in another line.  The tension eased.  The man heard two younger men puzzling over how it was that the older man had been so upset.  He gently told them that some people were afraid and needed more room because of the current sickness that caused everyone to wear masks.  They wanted to hug him in thankfulness but he declined.  The two younger men both had Down's Syndrome.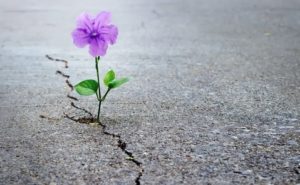 Hope abounds in two different vaccines.  Hope abounds in lower infection numbers that will start to reduce the stress on hospitals and staff.  Hope abounds as we learn lessons from living in a time far more like the first Christmas than we could ever imagine.  Hope abounds because God is with us.  Now, it will be fascinating to see where hope takes us in 2021.
Pastor Scott
---
24 December 2020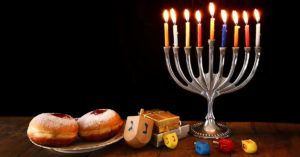 DOING CHRISTMAS.  Since our Christmas Eve and Christmas Day celebrations are very different this year, I have been reflecting on the meanings of Christmas. Christmas is not Christmas for everyone. It is not Christmas for our Jewish brothers and sisters: they celebrate Hanukkah, a festival of light. It is not Christmas for Muslim, Buddhist, or Hindu families. And it is also not Christmas for the early Christian church either.
It was only in 338 that Christmas was first celebrated.  And even then, it
took a while to catch on.  We know it was celebrated by 432 in Egypt.  This is one of the oldest expressions of Christianity we still have; the Coptic Church.  But it wouldn't be until then end of the 500s before it got to England.  Just as the word of who Jesus was spread slowly, so did the celebration of his being born.  I am convinced that part of it was due to the miracle of the virgin birth.  That I will not deal with now.  More later.  Part of it has to do with the need to deal with pagan festivals at this time of year in northern climates.  Again, something for further thought another day.
But in thinking about Christmas itself, I got to pondering two traditions that we also don't do much with any more.
One is Watch Night.  This is right in the middle of the 12 days of Christmas. So, the night of December 31 is Watch Night.  The service begins often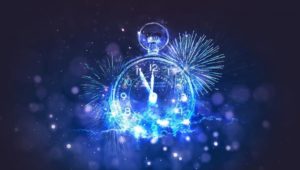 around 7:30 p.m. and lasts until midnight.  It is structured to focus on the year that has passed and the year that lies ahead.  This has been and continues to be a very tough year for many people.  That won't stop.  The vaccines that are rolling out won't immediately end the pandemic either.  The year 2021 will be just as, if not more, interesting than 2020 was.  As we turn the year, we are reminded that God is still with us and we have time to think about where He has been along with Jesus, guiding us with the Holy Spirit.  So, the Watch Night service is one of quieter reflection.
The other tradition is Twelfth Night.  Often there was service here to end the season of Christmas before the day of Epiphany (Jan. 6).  I will reflect on this later.  I am still processing what Covid has meant and continues to mean as people resist the restrictions and yet, the numbers have started to fall again.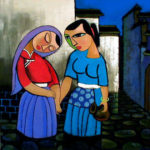 I am also still trying to absorb the fact that I have had two different types of cancer diagnosed in the last two years.  The Melanomas were a complete surprise.  I am also sure that Elisabeth and Zechariah, as well as Mary and Joseph, were very surprised about their gifts of children, and the men that they were to become in God's master plan.  
I hope Christmas continues to surprise all of us, no matter what our ages.
Pastor Scott
---
18 December 2020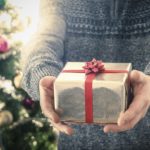 CHRISTMAS GIFTS.  I have been thinking about these quite a bit lately because the post office has been inundated this year.  That's to say nothing about the volumes of goods that are still passing through all the courier companies as well.  I am mindful that this is all 'stuff'.
Oh, the gifts may be practical.  I remember my mother speaking of Christmases in her childhood of the 1920s.  She lived on a farm.  Socks, long underwear and boots often were given.  Good, practical gifts.  She also
remembered the gift that they got from their cousins one year.  It was a radio.  Now you could watch the hockey games on the radio of a winter's evening.  It was great.
I am mindful though that our greatest gifts have no value.  In the last nine months I have valued these gifts as they have unfolded.
Adaptability.  Since we could not meet for our usual worship services, they moved online.  Fewer people, different formats and greater flexibility have been employed.       For instance, I know one church in Calgary where they had
their 30 voice choir all record the same hymn at home.  The pictures of each choir member were displayed as they all sang together.  And they all started and finished on time.  Just one example of adapting to a new situation.  
Innovation.  I am amazed at some of the ways people have dealt with the pandemic while isolating.  One example of this is how many people in some places were using candy chutes for Halloween.  Another invented a delivery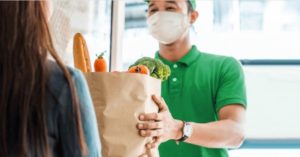 system for seniors using his two food trucks to distribute grocery orders on his block.  He charged nothing for the transportation from the grocery stores to the neighbourhood.
Creativity.  I have given thanks for all the wonderful creations that people I know have created.  One care worker I know who works on the geriatric wing of one of our regional hospitals near Edmonton has been creating some wonderful stained glass art.  Another has done scenes with primitive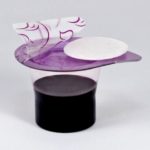 rug hooking.  And here at the church, we have come up with a solution of how to do communion on an individual basis and still be within Covid guidelines.  (There will soon be more on this emailed to our members.)
I would not have thought of any of these things as gifts.  And yet, I am reminded of the lists of gifts of Holy Spirit that we have in the New Testament.  1 Corinthians 12 and Ephesians 5 come to mind easily, and there are others as well.
So is the baby, whose birth we celebrate soon.  He is our most unexpected, under-announced, quietly given gift that we have.  And this gift is never ending.
Some Christmas thoughts as the day comes closer. 
Pastor Scott
---
11 December 2020
NOT WHAT IT SEEMS.  I have found this quite a bit lately.  December is a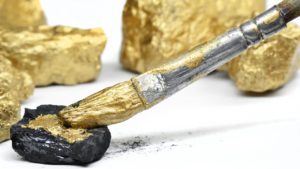 time when we hurry around filling out traditions, expectations and roles that are either very new or very old.  What is very different right now is that, while we are using many of the same words that we would usually to describe the holiday that is coming, they have an entirely new meaning.
Here are three that are not what they seem.  At least, they have taken on entirely different meanings to me.
Tradition(s).  This is a brand new word.  Because it is completely under review and revamping.  Christmas carolling is being done virtually.  Or at
least at distance without the usual wassailing aspects.  Singing inside is out.  Getting fruit and Christmas baking is out.  Standing outside is still fine, provided it is distanced.  So, Christmas carolling has an entirely different meaning.  Or food.  So, since it is just the immediate family (often the two of us), we won't be cooking the usual Christmas turkey.  Ham?  Goose?  Burger King?  KFC? All of it is under review.
Presents.  Being redefined as well.  There won't necessarily be the mounds of wrapping, bows, and packaging that usually accumulate.  Now some have
shifted away from this some time ago.  But again, with it being just us, this is under review.  My Christmas present was to be completely clear of internal cancer for a year now.  This is not the end of the journey, but it is a great milestone.  A couple in our church also got the same present this year in a different way.  Both were tested for Covid and were found to be negative.  This brings two babies to mind who are presents for their parents.  John the Baptist and Jesus are both surprises and presents for their respective families.
Normal.  This noun has no meaning because it has become attached to different adjectives.  There is the old normal.  There is the new normal.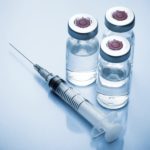 And there is a different normal.  All are in discussion right now as we fight surging pandemic numbers.  It took two years to clear the last pandemic.  We have a present in a shorter time frame as Covid vaccines have begun to roll out already.  And that is in less than a year.  I am amazed that it is less than a year and this has happened.  I am sure my parents never thought they would see a day where there were vaccines for measles, smallpox and polio.  And so I give thanks for this new/old word, as well.
In all this changing of definitions I am reminded that my life was forever changed when a word was added to the definition of who I was and am.  I am a Christian.  I got this present at baptism and have held it ever since.  Whether I knew it or not, God in Jesus was and is with me.  And this word, a word that changed my life forever, has never changed definition.  

How we define Christmas this year will be unlike any other year that has gone before.  What has not and does not change is the definition of this time and season.  For Jesus Christ truly is the reason for this season.  
Next week some thoughts on Christmas Day itself.
Pastor Scott
---
4 December 2020
COINCIDENCE.  This has been with me for a little while now and it is bothering me.  I was in a tire shop this week and I heard a customer say this, "Seems like a funny coincidence that there is a vaccine ready to go now."  Apparently the man was an untrusting skeptic as he went on to give his opinion about how our governments (both federal and provincial) were not ready and would make a mess of any vaccine distribution that we got a hold of.  That's the second time this week that I have heard people express no trust in leadership.
The other case was from a woman who is a staunch opponent of the federal
government and a vocal supporter of our provincial.  She too is having trouble.  I asked her if she believed any politician that she had heard lately.  Her response was silence.  And then a sigh that comes straight out of Romans 8:26.  Now even Christians have doubts from time to time.  But this doubt was deeper.  Soul deeper.  I will deal with soul deeper in another blog.  
Coincidence usually is expressed with a comment on being lucky.  There is an old phrase that goes, 'The good are lucky and the lucky are good.'  Interestingly, the word 'coincidence' occurs only once in the Bible.  Jesus uses it.  It is in Luke 10:31.  "And by coincidence a certain priest was going down on that way, and having seen him, he passed over on the opposite side." 

This is from the Parable of the Good Samaritan.  The word coincidence is the English translation from synkrian.  These are two Greek words.  Sun and kurios.  Literally, together with and one in authority.  I am not a fan of this word.  I like what another Christian friend of mine likes to say.  She observes, "Coincidence is only when God wants to remain anonymous.  And that is not often."  Rather, I like the word 'providence.'
This is the beneficence of God.  It shows up all over the bible and in life.  Two examples immediately spring to mind.  In reviewing the punishment set for Sodom and Gomorrah, Abraham begs mercy.  This is in Genesis 18.  And the mercy of God comes through again and again.  No punishment if there are 50 righteous people found.  This number is dropped to 10 eventually.  Still no punishment.  However, 10 righteous people are not found.  I got to work in 17 minutes on Friday and I was not speeding.  Every light was green.  The trip can take up to 30 minutes barring accidents.  The providence of God.
Now, the providence of God arrives in three weeks.  We need to be ready.  The world was awash in rumours when Jesus was born.  One of the biggest was that a Messiah was imminent.  And as today, skeptics abounded about the truth of that.  So much has changed this year.  And in some ways, so little.  I have work to do and so do we all as Christians.
27 November 2020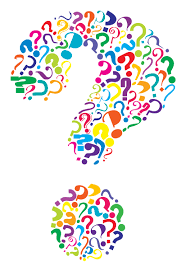 QUESTIONS.  I have been getting a lot of them lately.  Things such as, 'Did we go too far/not far enough?'  That's in relation to the latest set of Covid restrictions.  Or, 'What are you doing about presents?'  That's in relation to how much online shopping we are doing.  One more.  'How different is your Christmas going to be?'  Now that really, really got me thinking.
This Christmas will be so different in many ways.  It will also be so similar in a number of others. The decorations are still the same.  They are still there to be put up.  The Christmas cards are still the same.  We send many cards now electronically.  Yet you can still buy the snail mail kind.  
The present buying and giving are still the same.  Buying has moved more online, yet we are used to this because of days like Black Friday.  I should also mention that this brings Giving Tuesday to mind as well.  Since Boxing Day is not a day in the US, this is the next best equivalent.  If you don't know about the origins of Boxing Day, I invite you to explore it.  A fine tradition born out of need.
Some of the different things that have occurred to me:  Food.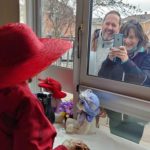 People will possibly not be planning for large family gatherings.  Unless we can slow the rise in Covid numbers, we will be told or encouraged to be with our immediate families only.  Boy, that hurts.  We can't see what has happened to each other; can't chat over important matters; can't be us as an extended family with kids and grandkids around.
Closeness.  No dropping by and spending three or four days together with family and friends.  This is really tough when you cannot drive or fly to relatives in other parts of the country.  As an extrovert, not doing chafes on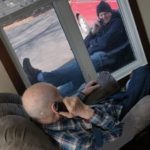 my soul.  So, the Lord is giving me time.  Time to contemplate what is important and what is not.  What I cherish and what I do not.  What I treasure and what I do not.  I will reflect on treasure in another blog.  In this time when we are being encouraged to "shop locally and buy locally,"  I am mindful of what Jesus said.  "For where your treasure is, there your heart will be also."  Matthew 6:21.  I am still chewing on this.  
Some reflections from here.
Pastor Scott
---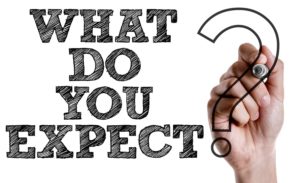 19 November 2020
EXPECTATIONS.  I have been thinking about how we have these and how some seem to be unspoken and catch us unawares.
We expected to be done with COVID by now.  But I have been puzzling over this as we were warned weeks ago that there would be a second wave in
the fall.  And yet, we seemed to have ignored this.  There are two crests on this next wave that are expected.  The first crest has already passed: Thanksgiving, Hallowe'en, and Remembrance Day all came and went and again it was so different.  For the first time in some 12 years I was not running a service. As Legion Chaplain for the Thorsby branch, I was wondering what would happen.  It went virtual and was linked to Ottawa.
Not what I expected.  Thanksgiving was not what I expected.  We had always gone to parishioners or friends on the Thanksgiving weekend.  We even had plans to go to Calgary and visit relatives.  None of this happened.  Not what I expected.  Now in all of this 'Not Expected', it dawned on me that God had other things in mind.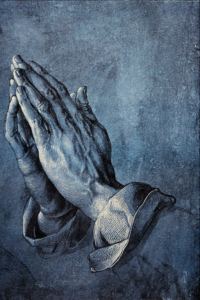 I was expected to give thanks for all the blessings I had.  I was expected to be with my immediate family.  I was expected to remember those who had made the ultimate sacrifice of giving their lives for the freedoms I enjoy and take for granted.  And I was expected to continue to give thanks for my friends, my supportive community that I know and care for and to remember who is really in charge of all of this:  my Triune God.  I did all that.
So, now my focus is turned to the next set of expectations.  The second crest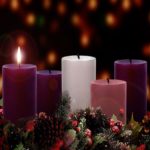 of this wave will arrive soon enough. Sigh.  And the anxiety levels are rising again.  New year's is next Sunday.  I mention this because we end the church year five Sundays before Christmas.  That's not because of Black Friday, either.  It is just that we need time to prepare for one of the most important events of our lives:  the coming of Jesus into the world.  Oh, and then what kind of expectations will we have for this Christmas?  
I expect us to have a different Christmas than we have had in a long, long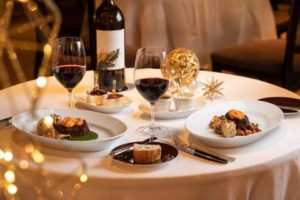 time.  I may not be holding any in-person Christmas Eve or Christmas Day services.  That is one expectation.  We will not be going to see family or friends for a Christmas visit or Christmas dinner.  That will be different.  And the celebrations that we do have will be very quiet.  That's another expectation I have.  So, what are you expecting this year?  The world did not expect a baby.  It got one anyway and things have never been the same since.
Pastor Scott
---
12 November 2020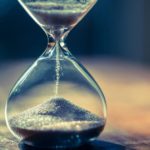 PATIENCE.  Not something I am good at.  I want it done; done now; done and over with immediately.  But that is just my extrovert personality talking.  God likes to interrupt that with lessons on slowing down and waiting for answers.
I got a large dose of that Saturday.  I was at work and then had to head to a testing centre to have blood drawn.  It was on the north side of Edmonton.  So, I am out on the Henday, going northbound in a major snowstorm.  The posted speed limit is a joke.  I am going slower and slower as I make my
way north.  I have seen and driven in worse conditions.  But we are getting close to whiteout conditions in a couple of places.  So, I am going slower and hating it because the clock is running.  And then God is really in a hurry to slow me down.  The main streets in the city are glare.  The intersections are impossible.  I see one accident and have one myself.  Fortunately it is at 5kph and involves only me and a curb.  God has slowed me down completely.  Further, I find out there will be an extra 20 minute wait.  And I hear God chuckling.
We need to be patient with each other.  Some of us are exhausted with worry and concern over the climbing Covid numbers.  Some of us are hunkered down protectively in our cohorts and not about to budge.  And so we have to be patient and wait for wisdom and understanding to come along with a vaccine, or maybe vaccines, that work.  Meanwhile, patience can show up when we least expect it. 
An older man and I were exiting a grocery store.  He asked me to exit first.  When we were out of the store, I wondered why he had done this.  He said, "You have more grey hair than I do, so you must be older."  I didn't think that to be true, but you take small mercies where you find them.
We are not done yet.  As the week progresses, more changes happen.  
For the first time in 14 years, I did not lead a Remembrance Day service.  (I am still Legion Chaplain at the Thorsby branch.)  I await, less than patiently, news from our provincial government about restrictions coming back into place.  But I am trying hard to be patient with my family as they are with me.  I rely on God to help me with this.  Ephesians 4:32 has been really helpful for me lately.  
Some thoughts for your week.
Pastor Scott
---
4 November 2020
Tired, frustrated, exhausted.  Many of us are feeling this way right now.  Recently someone said, "I just want to go back to normal."  That got me thinking about normal.  You see, as one of my colleagues recently opined, "It's hard to go back to normal when normal disappeared."
*Sigh*   It is really hard to live as a Christian in this world.  We take care of each other because Jesus said so.  "Jesus called them (the disciples) together and said, "You know that those who are regarded as rulers of the Gentiles lord it over them, and their high officials exercise authority over them.  Not so with you.  Instead, whoever wants to become great among you must be your servant, and whoever want to be first must be slave of all."  [Mark 10:42-44]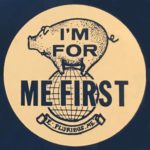 And yet, and yet.  We live in a "me first" society.  One woman explained to a store clerk that she was holding a mask with one hand just off her face because it would mess up her makeup.  Another said to the cashier that it didn't cover his nose because he couldn't breathe that way.  The woman not wearing her mask was asked to leave.  The man had a conversation with the cashier because she was wearing a face shield that allowed room for her to breathe and kept others safe.  She said, "My wearing face protection is to protect you from me."  I really like that one.  She said her elderly father (obviously older than me) was a vulnerable person and that they were taking great care around him and his wife.
And all this is because normal has disappeared.  But then, God made us to be adaptable.  We can turn anything into normal if we need to.  Living in an area of high pollution has led many to adopt some form of face masking as normal.  Staying out of the road of other shoppers and standing outside or six feet apart can become normal, too.  It was normal in Jesus day to have very high personal taxes (without benefits); to have people who could beat you if you didn't perform to their standards; to be invisible if you were a woman, because men ran everything.  He countered all of that as you can see from the gospels.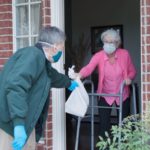 We are not done with creating normal at this point.  Weekly, daily, sometimes hourly, things shift on us.  We will decide eventually what adaptations we need to keep and which are only temporary.  Until then, we need to look out for our neighbours and our fellow Christians.  I choose not to think about this too hard, but I am a high risk person.  Pam and I were amongst the first to get our flu shots because of our diabetes and my cancer surgeries.  I don't stop living; I am far more aware of the precautions I need to take on a daily basis.  It is just part of everyday life now.  So, take care of each other. 
Pastor Scott
---
28 October 2020
Tradition.  And the lack of it.  This has been very much in my thoughts this week.
What really set this off was talking to my sister last weekend.  She lives in Durham County in Ontario.  Specifically, Oshawa.  They live in a Covid hot spot.  So, there will be no door-to-door trick or treating this year.  Their Covid numbers have climbed steadily lately.  Fortunately, no outbreaks at the school that she works at.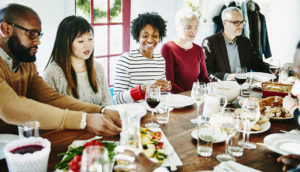 But it got me thinking.  All of our traditions are under examination.  They are under scrutiny.  And they are being dropped or kept.  Thanksgiving was different.  I discovered that for some three families who live on our side of the block, there was no Thanksgiving by our definition.  They don't have this tradition in Ethiopia, Syria, and Mali.  They gratefully gave thanks that they are here and safe.  That's all.
The questioning of traditions leads us back to what is really important.  On Nov. 1, having shifted our clocks back, I will be able to take some extra time to remember those who helped shape my faith.  And others who were shining examples.  The saints will be with me and I with them.
When we go back to in-person worship, the traditions will not be the same.  It will be great to see people, but there will be no fellowship time as there was before.  The service will be shorter.  New ways and traditions of doing things will come into play.  And our God will still be there.  Our Jesus will still be there and the Holy Spirit will still be there.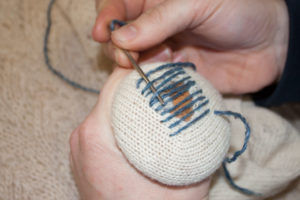 Traditions need to be flexible so that they pass on the important matters of life.  I remember as a child being told, "A stitch in time saves nine."  But socks and clothes are not largely made of wool and no one mends clothes much these days.  Or, consider, "A penny for your thoughts."  Since we no longer have pennies, would it be a dime or a quarter instead?
As we all look at the traditions in our lives, may we always remember to distinguish between which ones are important to keep and which ones need to be changed.
Pastor Scott
---
22 October 2020
Flexible.  Boy has this become one of our buzz words lately.  And it does describe the way we live right now.  With things shifting, sometimes by the day, by the hour or what seems to be by the minute, flexible is a word we are getting first-hand experience around.
I have a poster that was given to me many years ago.  It says, "Blessed are the flexible, for they shall not be bent out of shape."  It was for times of great stress and busyness I was told.  That sure turned out to be true.
But being bent does give you a whole different perspective.  In Luke 13, there is a woman with what sounds like severe scoliosis.  Hasn't been able to straighten up in a long, long time.  To see the world from a position that limits your horizons puts a completely different spin on how you operate life.  How you see life.  How you react to life.  And right now, there is a lot of bending going on.
On the one hand, COVID is changing our traditional notion of Halloween.  There may not be large numbers of children out in the streets in costumes this year going door to door.  Or, there might be and the question is:  Have you got your candy slide ready?  Again, another bend in the traditional approach.  And that is only one option I have heard this past week.
We need to be flexible.  With the recent rise in infection numbers, the responses have been varied.  There are temporary shutdowns of two weeks in some countries.  In others, there are restrictions on gatherings happening again.  The limit of your group may now be 5 only.  Except for family that live with you.  For the foreseeable future, we need to be this kind of flexible.
The great thing that sustains us is that we have a constant God.  Always there, always listening to our prayers, always ready to help, guide, love, and care for us as we do it to and for one another. That kind of steadfastness is what keeps me going when I get tired and worn out from the constant flexibility that is demanded from day to day.  
May God bless us all with enough flexible strength for this day.
Pastor Scott
---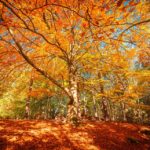 15 October 2020
Seasons.  Now that often reads "Seasons Greetings" in our politically correct speaking these days.  But I have been thinking of seasons in two different directions.
We are just about into winter.  It always surprises me here in Alberta,
especially when snow shows up before Halloween.  The definition of Fall here is two minutes in a strong breeze and it is over.  For me, Fall lasted six weeks.  You could rake leaves and jump in the pile.  You could look at the range of colours.  You went to farmers' fields and picked out your pumpkin.  And you could get lost in the corn fields that were immensely tall (usually around 3 metres).  That was Fall.
Oh, and no snow until December unless it was unusually cold.  Obviously, I didn't live in this part of Canada then.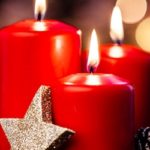 In the church we are about to come to New Year's.  It will happen in about six weeks.  And then we start a whole new year.  That is great because our New Year's celebration is around Jesus the King. Usually right on Grey Cup Sunday.  That seasonal switch won't happen this year; there is no Grey Cup because there was no CFL season.  So, we can celebrate New Year's twice.  Some churches I have pastored even have a service on December 31.
But it is time.  What being inside more means around COVID we do not know.  Demand for flu shots is way up this year as we try to be more careful.  We will see what comes next.  And I am mindful that God sends us great Fall pictures to remind us that we need to be getting ready for the greatest present the world has ever seen.  But more of that later.
Pastor Scott
---
9 October 2020
Thanksgiving… really?
Not like any Thanksgiving I have ever seen. It doesn't look the same.  It doesn't act the same.  It doesn't even smell the same.  Well, it does when I am outside.  That still has a fall smell to it that reminds me of Thanksgivings past.
These are some of the thoughts I have been having this week.  And yet… and yet, it really is about Thanksgiving before the Lord.  Because I am so grateful to be here.
When the word cancer entered my life in February 2019, I had no idea what that would mean.  It led me on a whole new journey to new people in a new place.  And I am deeply thankful for the people who were suffering through the treatments with me.  I am deeply thankful for my wife Pam.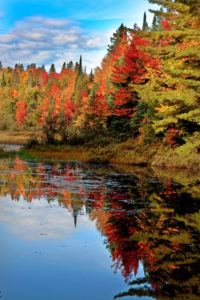 To have someone to share all this with is so important.  I am also deeply thankful for our cousin Elfriede who journeyed alongside me while she was also undergoing treatments for the same cancer.  She has since died and I am thankful for our time together.
I am thankful for many, many things, especially for my Triune God.  The one who created me, saved me, and gives me strength each day for the day ahead.  I know who I belong to.  I know whose I am.  Now, COVID has been wearing on us all.  And the numbers are going up again.  If we take care… if we are responsible in following the medical advice… if we are concerned about others… then we can curb the infection rate. 
Life is not the same.  The way we did things, we cannot do many of them right now.  But that gives us the chance to look for other ways to do things.  One of the things I am thankful for is that I am living history, just as my parents and grandparents lived history. My grandparents all survived the last pandemic.  My parents lived through the Great Depression and war-time rationing.  And as I give thanks for all that I do have, I am wondering if you have had time to think about those things you are thankful for and about.
May you have a happy and blessed Thanksgiving.
Pastor Scott